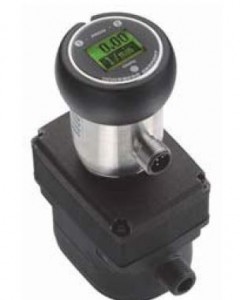 GHM-Honsberg Magnetic flow transmitter-Switch
The GHM OMNI-MID1 offers offers an accurate and economical solution to monitoring low flows of water like fluids.
Operating on the principle of faradays of induction the instrument requires fluids with a minimum conductivity of 50 S/cm.
Available in three models to cover flow ranges 0.05-1.0l/min , 0.5-10l/min & 3.0-60l/min, the sensors are combined with the OMNI tranducer to offer a local backlit LCD display which offers real time display of flow rates. Additional outputs are available as 4..20mA or 0..10VDC.
Two switching outputs can be configured by the user as limit switches for minima or maxima or as two point controllers